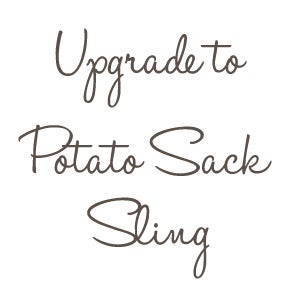 $

3.00
Please purchase this listing if you would like to upgrade your sling to a Potato Sack Sling.
Potato Sack slings are sewn shut in the back so there is no opening for baby's toes to peek through.
Potato Sack slings keep baby nice and snug!
If you are purchasing more than one sling and only want one of your slings upgraded to a potato sack sling, please specify which sling you would like upgraded.